New Clinic Hours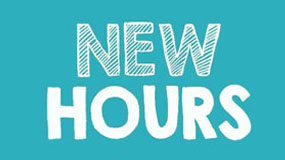 I am pleased to announce that I have opened my schedule and am now working on Mondays.  The hours are between 10:00am and 3:00pm.
I am also accepting new patients.
The referral of your friends, family and colleagues is the greatest compliment you can give me. Thank you so much for your trust.
When your new referral books in for their first appointment please make sure they mention your name.   I will send you a gift card to Starbucks for a coffee on me.
Appointments can be booked online via HERE or by calling the clinic at 604-939-4325.
Have a great day!
Comments are closed